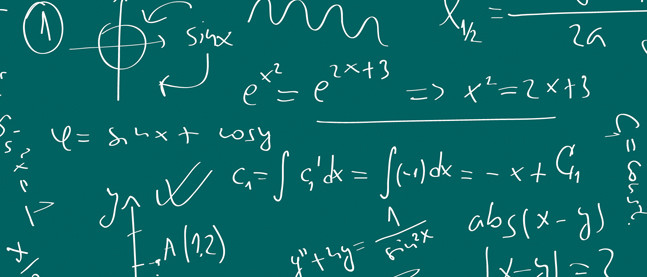 The Mathematics Department aims to ensure that every pupil at JHN is able to reach their potential in this core subject and that each and every individual develops the necessary skills and confidence to use and enjoy the subject to whichever level best suits their needs. Pupils and students are challenged and encouraged to achieve their very best. The department are an enthusiastic, experienced and committed team and comprises of twelve full time members of staff, with nine Mathematics classrooms, most are equipped with Interactive Whiteboards. We also have a number of specialist Learning Support Assistants, who work with pupils across all year groups.
Pupils in Year 7 are taught in mixed ability groups and then are placed in ability sets from Year 8 onwards. The purpose of setting is to maximise the efficient delivery of the curriculum, by having groups of pupils with similar abilities taught together. The placement of pupils into sets will be based on a number of factors and a pupil's progress is monitored continuously through tests and teacher assessments. Regular reviews of the setting take place throughout the academic year.
Enrichment
We like to provide a number of opportunities for our students to experience mathematics outside of the normal classroom activities, such as World Maths Day and the UKMT Maths Challenges. These events involve many of our pupils and students from Year 7 through to Year 12 and Year 13. We also run educational trips, recent ones have included a visit to Bletchley Park and to lectures given by Marcus Du Sautoy. The department also runs weekly Maths clinics and a Maths club. Between them they provide access for all pupils and students to extra maths support.
KS3
KS3 Steps of Progress
KS4
KS5
Resources