Pupil Premium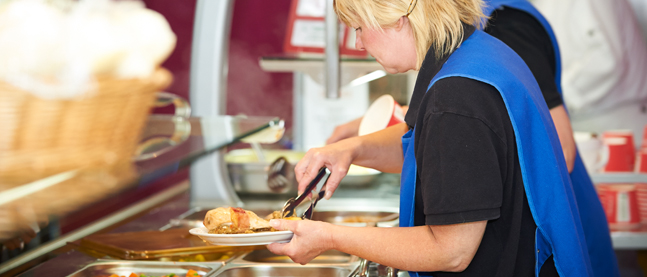 The Pupil Premium
The 'Pupil Premium' is top-up funding received by schools, which aims to address the underlying inequalities between disadvantaged children and their peers. The funding is used to tackle disadvantage by providing additional support in a wide variety of ways, and is targeted to reach those children who need it most. The amount that any school receives will depend on the number of pupils that it has who are eligible for Free School Meals or who have been registered for Free School Meals at any point over the preceding six years. In addition, pupils who meet the following criteria are also eligible:
Looked-after children (LAC) defined in the Children Act 1989 as one who is in the care of, or provided with accommodation by, an English local authority
Children who have ceased to be looked after by a local authority in England and Wales because of adoption, a special guardianship order, a child arrangements order or a residence order
For clarification, children whose parents are in receipt of the following are entitled to receive Free School Meals:
Income Support
Income-based Jobseekers Allowance
Income-related Employment and Support Allowance
Support under Part VI of the Immigration and Asylum Act 1999
The guaranteed element of State Pension Credit
Child Tax Credit (as long as you're not also entitled to Working Tax Credit and you don't get more than £16,190 a year)
Working Tax Credit run-on (paid for 4 weeks after you stop qualifying for Working Tax Credit)
Universal Credit (with annual earned income of no more than £7,400 after tax and not including any benefits you get).
The Service Premium is extra funding for schools to support children and young people with parents in the armed forces. Pupils attract the premium if they meet the following criteria:
One of their parents is serving in the regular armed forces
One of their parents served in the regular armed forces in the last 3 years
Pupils will only be able to claim either Pupil Premium or Service Premium if the school is notified in advance of the annual school census (mid January)
If you think you may be eligible for Free School Meals the easiest way to apply is here.
https://www.hertfordshire.gov.uk/free school meals
If you would like any help with the application process please contact us for further advice.
Our letter outlining further information on Pupil Premium can be found below
Pupil premium & free school meals eligibility
Our letter sent to the families of pupils in receipt of the Pupil Premium funding can be found below:
Pupil Premium Years 7-11
Pupil Premium Strategy at The John Henry Newman Catholic School
The John Henry Newman School is a high achieving and aspirational school and the challenge for all our pupil premium pupils is to reach the targets not only set by the school but by their peers. Our starting point is that all the pupils in the school can achieve their goals and we work particularly hard on ensuring this is the case for our pupil premium pupils. We ensure their aspirations are the same as those around them. For the academic year 2019/2020, 120 (10%) of pupils in the cohort are eligible. Our estimated pupil premium allocation is £110,000, see below for a breakdown of how this is spent. In such a small group with a diverse range of needs, any interventions have to be cost effective and have high impact. The School's leadership team has embedded key practices, strategies and ideas lower down the school, from the point of transition, to avoid the need for lots of bolt on interventions in Year 11. Where appropriate pupil premium pupils are identified in Year 6 and take part in a 5 week transition programme in the school culminating in a summer school. Many of the initiatives the school adopts are in place because we have identified the barriers to the progress of all groups. The initiatives are school wide but are intended to have maximum impact on those who don't have the opportunities that many others in our community are exposed to.
How is the additional funding used?
In 2019/2020 the funding is being used to support relevant staffing including a pupil premium champion on the SLT, a dedicated Literacy and Numeracy Tutor and where possible small support groups in Numeracy and Literacy, as well as a Science group in Year 9. We have also created a nurture pathway in Year 9 & 10, to give focussed support to those pupils who need it the most and give them access to a relevant suite of courses. This allows the School to provide additional support for vulnerable pupils at risk of under-achieving at KS3 & 4 through individual and small group tuition. Some pupil premium funding is being used to support individual pupils through assistance with uniform, transport or enrichment activity costs as this has a direct impact on self-efficacy and confidence of the pupils concerned.
View our pupil premium funding map here
Planned actions, strategies and interventions for 2019/20
View our pupil premium strategy document here
The John Henry Newman 10 Steps to support Pupil Premium Pupils – All staff have been issued with the 10 steps poster and this is a continual focus at whole staff inset, subject leaders meetings and department meetings. The '10 steps' programme was launched at a whole school Inset to ensure that PP pupils were at the forefront of staff's mind during planning, teaching and assessment. This is currently being reviewed by a staff working party, with a view of relaunching it in the summer term.
The John Henry Newman School's Teaching and Learning Framework identifies the need to continue developing the quality of teaching and effectiveness of learning with a focus this year on prioritising the needs of key groups through differentiation, effective marking and feedback and putting pupils at the centre of their learning. All of these CPD focus are of particular importance to the disadvantaged pupils in the school and strategies will be trialled and developed using this group.
Assistant learning Coordinators in Years 7-13 are developing a focussed program to ensure the pupil premium pupils in every year group make progress in line with their peers and that they have a positive experience. ALCs meet regularly with the PPG group to discuss any issues and ensure that any barriers to learning are identified and strategies to overcome these are put in to place
The Senior Leadership Team pupil premium champion oversees all pupil premium progress data and identifies those in need of intervention. This information is regularly shared with Governors, the Headteacher, SLT and Assistant Learning Coordinators. The SLT PP champion has recently completed an MEd in leading teaching and learning with a focus on disadvantaged pupils
Year 11 PP pupils all have an SLT mentor. The mentor meets with the pupil half-termly and with the parents on a termly basis to discuss in depth the child's progress and the impact of any interventions and if any extra support or resources are required
RAP meetings for Year 11 & 10 to track progress and to create strategies to improve individual and group performance, ensures that pupil premium pupils are the highest priority
Teaching and learning work scrutinies and learning walks across all departments focusing on pupil premium pupils progress and their whole school experience, this includes Sixth Form students who were entitled to the PP in Year 11
Introduction of extra-curricular Maths in year 7 & 8
English support – we have created Year 7, 8 and 9 Golden Groups. These groups are monitored by a postholder in English and conversations about their progress are held to establish what else could be done to support them in closing the gap on their attainment. Additionally, pupils with a gap in progress in year 11 are invited to peer tuition sessions and often provided with revision resources to access the Literature GCSE.
KS4 PPG students a study residential to a PGL camp.
Individual and peer group mentoring in a range of subjects
Provision of revision materials and general school resources for pupils to use in all subjects
Subsidised music lessons for all those PP pupils in year 7 & 8. All PP pupils in KS4 taking GCSE music have their weekly music lesson paid for.
Enrichment provision opportunities – We are working towards all PP pupils taking part in one extra-curricular club. Ensure there is a wide range of clubs to catch the attention of a wide range of pupils
Connexions appointment to ensure independent evaluation of best work experience placements and next stage of education or training.
Modified curriculum
Access to School Counsellor
How is the impact of the Pupil Premium Grant measured?
All pupil premium pupils will have a termly meeting with their Assistant Learning Coordinators to discuss progress and their day-to-day experience at school. Parents are invited in to school as various points throughout the year to discuss the impact of interventions and strategies in place.
Pupil Premium Plus pupils meet regularly with the Mentor to discuss progress and their day-to-day experience at school. Virtual School advisor visits the school termly to discuss these pupils and PP+ self-evaluation is completed on a yearly basis.
SLT Pupil Premium 'Champion' regularly reviews progress data to ensure pupil premium pupils' progress is in line with other pupils in the year group. Any areas of strength and weakness are raised with the respective department / learning coordinator for review.
SLT Pupil Premium 'Champion' shares and reviews data and strategies with Governors, the Headteacher and the SLT
Actual Impact on Pupil Premium Pupils
The key judgement of impact of the use of the pupil premium grant at the John Henry Newman Catholic School is that at every stage of their education pupils and students have the opportunity and the qualifications to go on to their chosen qualification, training or career. We believe this is the true meaning of the phrase 'Social mobility'. We have ensured that gaps from key stage 2 to 3, 3 to 4, 4 to 5 and 5 and beyond have been closed to ensure the best possible path for our pupil premium pupils. Every year we review the impact of the way we spend the pupil premium grant, we use this review to decide which initiatives to continue with and those which we need to drop or change, see here for last year's review.
Results 2018/19
In the academic year 2018/2019, 21 out of 227 year 11 pupils were pupil premium (9%). In their GCSE examinations 29% of grades were awarded at 9-7 (A*-A), and 70% were awarded at 9-4 (A*-C).
Performance Measures:
| | | | | |
| --- | --- | --- | --- | --- |
| | 2016 | 2017 | 2018 | 2019 |
| Progress 8 | -0.18 | -0.52 | 0.50 | 0.18 |
| Attainment 8 | 45.70 | 45.07 | 52.53 | 48.54 |
| % A*-C (9-4) in English and Maths | 37% | 62% | 74% | 70% |
| % Achieving Ebacc | 21% | 24% | 45% | 50% |
Breakdown of Pupil Premium Grant Spend
Actions strategies and interventions used during 2017/18
The John Henry Newman 10 Steps to support Pupil Premium Pupils
The Senior Leadership Team pupil premium 'champion'
Develop more focussed tracking for those Pupil Premium pupils now in the 6th Form
Transition Summer School for Year 6 pupils
Enrichment provision opportunities
Literacy support
Numeracy Support
Modified curriculum
Access to School Counsellor
Holiday revision sessions targeting Year 11 pupils
KS 3 Reading mentors
Peer Mentors; embedding the capacity of peer mentoring across Year 7, developing to work with younger students, particularly in numeracy, literacy and science
RAP meetings for Year 11 to track progress and to create strategies to improve individual and group performance