Pupil Premium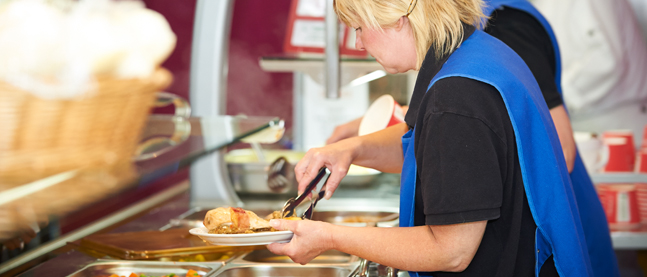 The 'Pupil Premium' is top-up funding received by schools, which aims to address the underlying inequalities between children eligible for Free School Meals and their peers. The funding is used to tackle disadvantage by providing additional support in a wide variety of ways, and is targeted to reach those children who need it most. The amount that any school receives will depend on the number of pupils that it has who are eligible for Free School Meals or who have been registered for Free School Meals at any point over the preceding six years. In addition, pupils who meet the following criteria are also eligible:
Children that have been looked after in care continuously for 1 day or more
Children that have been adopted from care
For clarification, children whose parents are in receipt of the following are entitled to receive Free School Meals:
Income Support
Income-based Jobseekers Allowance
Income-related Employment and Support Allowance
Support under Part VI of the Immigration and Asylum Act 1999
The guaranteed element of State Pension Credit
Child Tax Credit (as long as you're not also entitled to Working Tax Credit and you don't get more than £16,190 a year)
Working Tax Credit run-on (paid for 4 weeks after you stop qualifying for Working Tax Credit)
Universal Credit.
The Service Premium is extra funding for schools to support children and young people with parents in the armed forces. Pupils attract the premium if they meet the following criteria:
One of their parents is serving in the regular armed forces
One of their parents served in the regular armed forces in the last 3 years
Pupils will only be able to claim either Pupil Premium or Service Premium if the school is notified in advance of the annual school census (mid January)
If you think you may be eligible for Free School Meals please note that all applications must be made through Herts County Council
Information letter on Pupil Premium
Information for those in receipt of Pupil Premium Grant
Pupil Premium at The John Henry Newman Catholic School
The John Henry Newman School is a high achieving and aspirational school and the challenge for all our pupil premium pupils is to reach the targets not only set by the school but by their peers. Our starting point is that all the pupils in the school can achieve their goals and we work particularly hard on ensuring this is the case for our pupil premium pupils. We ensure their aspirations are the same as those around them. For the academic year 2017/2018, 122 (10%) of pupils in the cohort are eligible. Our estimated pupil premium allocation is £104,000, In such a small group with a diverse range of needs, any interventions have to be cost effective and have high impact. The School's leadership team has embedded key practices, strategies and ideas lower down the school, from the point of transition, to avoid the need for lots of bolt on interventions in Year 11. Where appropriate pupil premium pupils are identified in Year 6 and take part in a 5 week transition programme in the school culminating in a summer school. Many of the initiatives the school adopts are in place because we have identified the barriers to the progress of all groups. The initiatives are school wide but are intended to have maximum impact on those who don't have the opportunities that many others in our community are exposed to.
For further details on how the additional funding is used, our planned interventions, strategies and their impact, please see our Pupil Premium Strategy.
Evaluating impact
The John Henry Newman 10 Steps to support Pupil Premium Pupils – All staff have been issued with the 10 steps poster and this is a continual focus at whole staff inset, subject leaders meetings and department meetings. The '10 steps' programme was launched at a whole school Inset to ensure that PP pupils were at the forefront of staff's mind during planning, teaching and assessment. This is currently being reviewed by a staff working party, with a view of relaunching it in the summer term.
The John Henry Newman School's Teaching and Learning Framework identifies the need to continue developing the quality of teaching and effectiveness of learning with a focus this year on prioritising the needs of key groups through differentiation, effective marking and feedback and putting pupils at the centre of their learning. All of these CPD foci are of particular importance to the disadvantaged pupils in the school and strategies will be trialled and developed using this group.
Assistant learning Coordinators in Years 7-13 are developing a focussed program to ensure the pupil premium pupils in every year group make progress in line with their peers and that they have a positive experience. This team meet regularly with the pupil group to discuss any issues and ensure that any barriers to learning are identified and strategies to overcome these are put in to place
The Senior Leadership Team pupil premium champion oversees all pupil premium progress data and identifies those in need of intervention. This information is regularly shared with Governors, the Headteacher, SLT and Assistant Learning Coordinators. The SLT PP champion is currently studying for a MEd in leading teaching and learning with a focus on disadvantaged pupils
Year 11 PP pupils all have an SLT mentor. The mentor meets with the pupil half-termly and with the parents on a termly basis to discuss in depth the child's progress and the impact of any interventions and if any extra support or resources are required
Raising Attainment & Progress (RAP) meetings for Year 11 & 10 to track progress and to create strategies to improve individual and group performance, ensures that pupil premium pupils are the highest priority
Teaching and learning work scrutinies and learning walks across all departments focusing on pupil premium pupils progress and their whole school experience, this includes Sixth Form students who were entitled to access pupil premium funding in Year 11
Introduction of extra curricular Maths and English catch up sessions in Year 7 & 8
Introduction of a study residential for KS4 PP students to a PGL camp.
Holiday revision classes for KS4 students
Individual and peer group mentoring in a range of subjects
Provision of revision materials and resources for pupils to use in all subjects
Enrichment provision opportunities – we are working towards ensuring all PP pupils participate in at least one extra curricular club and offer a wide range of clubs to catch the attention of a wide range of pupils.
Literacy support
Numeracy Support
Modified curriculum
Access to School Counsellor
Monitoring Impact
All pupil premium pupils will have a termly meeting with their Assistant Learning Coordinators to discuss progress and their day-to-day experience at school. Parents are invited in to school as various points throughout the year to discuss the impact of interventions and strategies in place.
Pupil Premium Plus pupils meet regularly with the Assistant SENCO / Mentor to discuss progress and their day-to-day experience at school. Virtual School advisor visits the school termly to discuss these pupils and PP+ self-evaluation is completed on a yearly basis.
SLT Pupil Premium 'Champion' regularly reviews progress data to ensure pupil premium pupils' progress is in line with other pupils in the year group. Any areas of strength and weakness are raised with the respective department / learning coordinator for review.
SLT Pupil Premium 'Champion' shares and reviews data and strategies with Governors, the Headteacher and the SLT
Impact on Pupil Premium Pupils
10 Steps
It has given subject leaders a focus when talking to staff about strategies being used with pupils premium pupils. It has meant that all pupils within this group have an instant focus from classroom teachers and all intervention begins in the classroom. It has allowed us to close the gap in the classroom and has therefore led to a closing of the gap in terms of outcomes and progress.
Assistant Learning Coordinators
This link has given all PP pupils a voice in the school and a person to turn to. It has meant that most problems are picked up quickly and dealt with swiftly and in a suitable manner. This link has also increased the confidence of PP pupils and their families to ask for support should they require it.
Results 2016/17
In the academic year 2016/2017, 21 out of 221 pupils sat GCSE examinations in which 9% of grades awarded for this group were at A*/A, and 63% at A*C
Due to the changes in performance measures, direct comparisons between old and new measures are not possible. Performance of pupil premium students has been displayed separately based on these changes.
Old performance Measures:
| | | | |
| --- | --- | --- | --- |
| | 2014 | 2015 | 2016 |
| Making Expected Progress in English | 69% | 84% | 84% |
| Making Expected Progress in Maths | 48% | 79% | 47% |
| Making more than Expected progress in English | 41% | 32% | 31% |
| Making more than Expected progress in Maths | 21% | 32% | 21% |
New performance Measures:
| | | |
| --- | --- | --- |
| | 2016 | 2017 |
| Progress 8 | -0.18 | Pending |
| Attainment 8 | 45.74 | 45.07 |
| % A*-C (9-4) in English and Maths | 37% | 62% |
| % Achieving Ebacc | 21% | 24% |
Actions strategies and interventions used during 2016/17
The John Henry Newman 10 Steps to support Pupil Premium Pupils
Kaizen
The Senior Leadership Team pupil premium 'champion'
Develop more focussed tracking for those Pupil Premium pupils now in the 6th Form
Re-introduce successful transition Summer School for Year 6 pupils
Enrichment provision opportunities
Literacy support
Numeracy Support
Modified curriculum
Access to School Counsellor
Holiday revision sessions targeting Year 11 pupils
KS 3 Reading mentors
Peer Mentors; embedding the capacity of peer mentoring across Year 10-11, developing to work with younger students, particularly in numeracy, literacy and science
Dedicating time on promoting the requirements of pupils with Dyslexia so access to the curriculum is made as easy as possible and that all subjects are aware of the interventions they can implementthat is specific to their subject area
Introduction of RAP meetings for Year 11 to track progress and to create strategies to improve individual and group performance
Introduction of Kaizen group to raise attainment of identified Year 11 pupils
Transition Summer School for Year 6 pupils