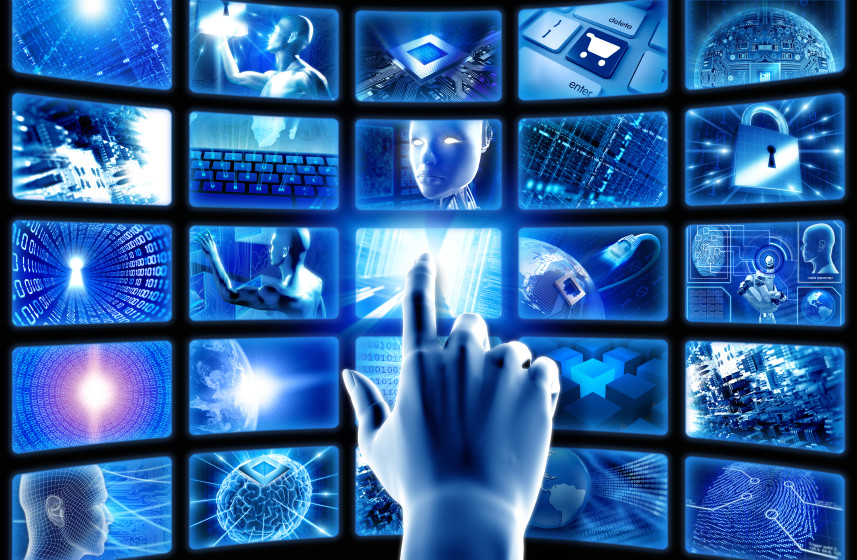 The study of Computer Science, Business Studies or iMedia enables students to gain knowledge that relates directly to skills used when they gain employment. Where possible we try to link our subject to real life examples and news stories. There are five core Business, Computing and IT teachers in the department, all of which are passionate about their subject and the ever changing nature of the subjects they study.
We have four classrooms with 30 computers in within the department, two of which were refurbished in 2017.
ENRICHMENT
We run a Computer Science club every Thursday after school. The theme of this changes throughout the year but includes Robotics, Programming, Logic Puzzles, Lego Mindstorm, developing Computer Games and Micro bits. The club encourages students to experiment physical computing and enables them to link the programming techniques taught in lesson time to a physical device.
In Business Studies we have connections with many local businesses and where possible arrange for our students to visit a local business or ask entrepreneurs to come and speak to our students.
KS4
Students begin to study their chosen options in the department at the start of Year 9. This enables us to teach content that is additional to the specification e.g. robotics in Computer Science.
The philosophy of the Business Studies teaching in Key Stage 4 is to enable students to understand the dynamic environment in which business operates and to appreciate the many and varied factors which impact upon business activity and business behaviour. Pupils at KS4 work towards gaining an understanding of the issues facing UK businesses in the 21st century and follow the EDEXCEL GCSE Business Course (1BS0). Assessment is through two written examinations which represent 100% of the final GCSE grade.
We also offer OCR GCSE (9-1) Computer Science (J276) which is currently assessed through two exams (50% each) taken in Year 11. During Year 11 in this course students are also expected to spend 20 hours completing a programming project. Additionally there is a vocational OCR Cambridge Nationals in Creative iMedia course which has four units to complete of which one unit is exam-based.
Course Links:
GCSE Business Studies Information
GCSE (9-1) Computer Science Information
KS5
In Key Stage 5 we offer a range of vocational and non vocational courses to suit all students. In Business we offer Edexcel A Level Business (9BS0). This course covers 4 main themes which include
Theme 1: Marketing and people
Theme 2: Managing business activities
Theme 3: Business decisions and strategy
Theme 4: Global business
These are assessed in 3 exams at the end of year 13.
We also offer CTEC Business (Double Award). This is a vocational course and therefore whilst students still need to sit external exams, these are completed throughout the 2 years of study and a higher percentage of the final mark is gained through coursework. The CTEC Business course covers the following units of work.
Unit 1: The Business environment (Exam)
Unit 2: Working in Business (Exam)
Unit 3: Business Decisions (Exam)
Unit 4: Customers and Communication
Unit 5: Marketing and Market Research
Unit 6: Marketing Strategy
Unit 7: Marketing Campaign
Unit 15: Change management (Exam)
Unit 16: Principles of Project Management
Unit 22: Delivering a business project
(These units are subject to change.)
In Computer Science we offer OCR A Level Computer Science (H446). This has 3 main components which include
Component 1: Computer Systems (40% - Exam)
Component 2: Algorithms and Programming (40% - Exam)
Component 3: Programming Project (20% - NEA)
The course offers a chance for students to build on their skills learnt in GCSE and study computer science in more depth. In the course they complete a project which enables them to build a piece of software of their choice. They must investigate, plan, build, test and evaluate a software application.
We also offer CTEC Introductory Diploma in IT. This is a vocational course and therefore has more emphasis on coursework whilst still containing exam elements. The exams are taken at the end of Year 12. To complete the course, students need to complete 5 units of work. These include
Unit 1: Fundamentals of IT (Exam)
Unit 2: Global Information (Exam)
Unit 5: Application Design
Unit 15: Games design and prototyping
Unit 21: Web design and prototyping
Course Links
A level Business
ctec business