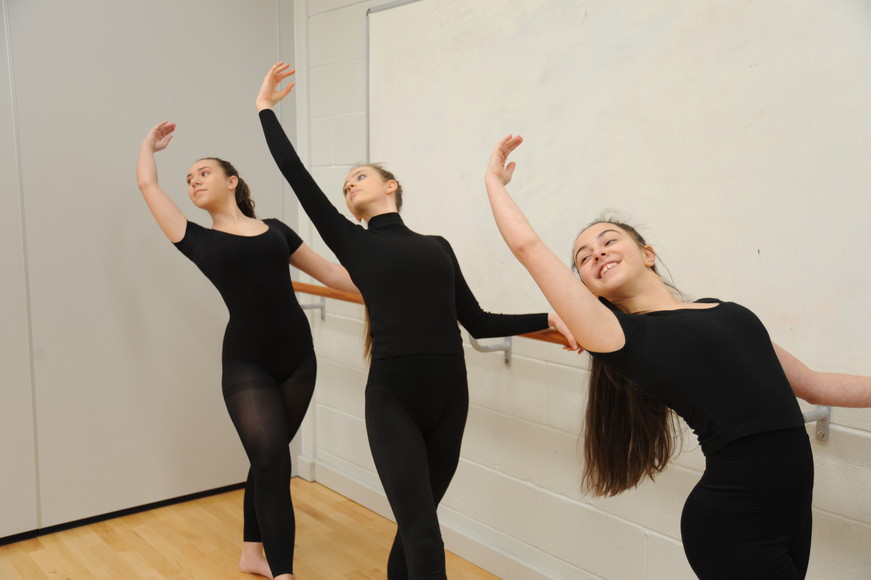 In the Pavilion we have two studios, one which is a shared space for all creative arts, the other is designed specifically for dance with a sprung floor, air conditioning & purpose designed & built ballet bars alongside some mirrored walls.
We have a dedicated sound room which assists productions in both Drama and Dance. The studios are light and airy giving a feeling of space.
Enrichment
Opportunities exist for Sixth Form Dance students to make a major contribution to the training and choreography of Dance in the school's annual productions, liturgical and public events. Every December the Dance department put on a Gym and Dance display to the General public which always generates lots of interest and gives all students in the school an opportunity to present different disciplines of dance from different cultures. There is also the opportunity to take part in the biennial festival at the Gordon Craig Theatre and attend local and national dance and musical shows.
KS3
Steps of Progress
KS4
KS5