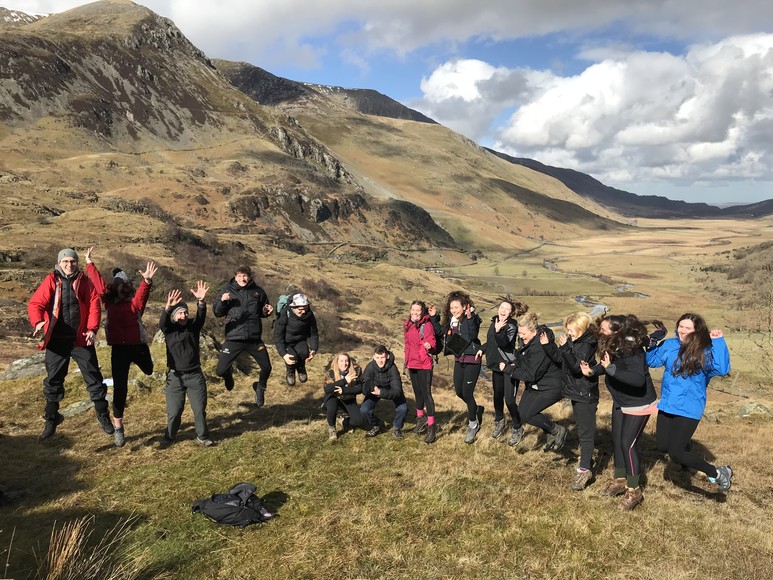 'Whether researching a volcano that stops air travel in its tracks, deciding where to locate a wind farm, or using geographical information systems (GIS) to help locate a business, the work of geographers across the world is as diverse as it is compelling.'
Dr Rita Gardner, Director of the Royal Geographical Society
The study of Geography gives pupils and students the ability to understand the world in which they live. A successful Geographer is able to see the big picture and, at the same time, appreciate the finer detail that contributes to the balance of people and places.
The Geography Department is made up of enthusiastic and committed staff teaching in well-equipped rooms.
Field Trips
A range of local visits and trips are used to enhance teaching and learning within the subject and we use an enquiry based approach to our work.
Pupils in Year 7 carry out a traffic survey and microclimate enquiry. Year 8 enjoy a visit from Zoo Lab to support our study of ecosystems. In Year 9 the focus is on developing geographical skills in readiness for the GCSE course.
GCSE pupils take part in an overnight or day trip to North Norfolk where they study the coastal environment.
A Level students take part in a residential trip to a field studies centre in North Wales where their studies include glaciated environments and energy supply. They also visit London to support the Global development and connections unit of work.
KS3
KS3 Steps of Progress
KS4
KS5