Standards and Ethos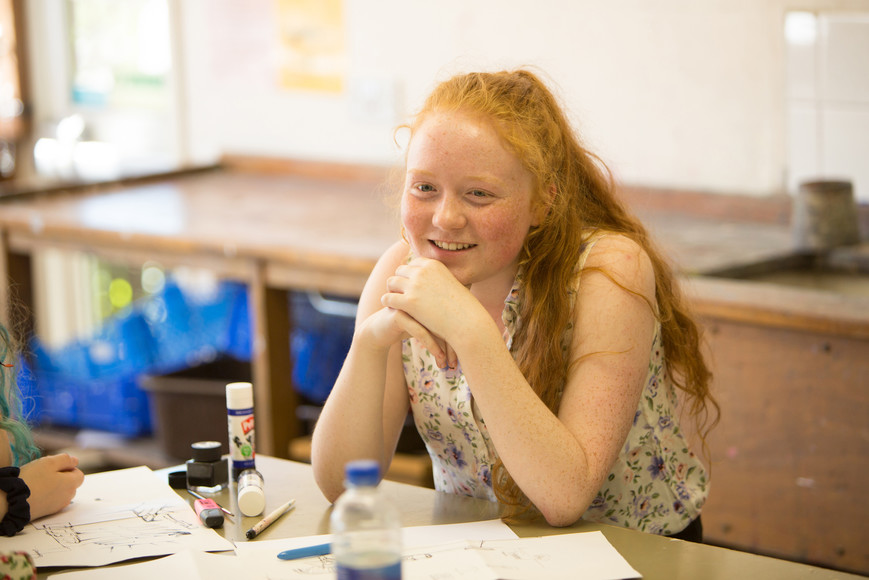 Our Sixth Form takes great pride in all that we do, whether through academic study or extra curricular work. We have high standards and expectations of everyone in order to benefit our whole community. However, life in the Sixth Form is not just about examination courses. Your time as senior students will form the back drop to choices that you will make about the world of work or University education. You will be given the opportunity to develop a wide range of other skills (leadership, sporting, organisational, presentation, mentoring students) as part of the commitment of the Sixth Form to the wider school community. Key to your success will be your commitment to using your time effectively. By working closely with all our staff and community, you will acquire self discipline and responsibility, and we take pride in your achievements, supporting and sharing your aspirations for the future.
Attendance
Full attendance is a pre-requisite for success on all A Level and BTEC courses. Students are expected to register twice daily with their Tutor, with morning registration at 8.40 am and remain at school until the end of the day at 3:10 pm (3.45 pm on a Wednesday). Students may leave the school site at lunchtime (1.15 pm -1.55 pm), but must return for afternoon registration. Students are expected to ring or email the Sixth Form Attendance officer before 9.30 am on the first day of absence and every day thereafter, to explain the reason for their absence. For known absences students are asked to complete a prior absence form.
There is a strong correlation between attendance and attainment; we expect all students to have an attendance above 95%.
General Religious Education
Part of what makes the Sixth Form distinctive is our commitment to the spiritual, moral, cultural and social development of you as students. An important aspect of this is the continuation of the Religious Studies programme into Years 12 and 13.
As a compulsory element of your studies, the course creates opportunities for students to explore, question, evaluate and reflect on their own beliefs alongside the beliefs of others; growing in understanding of Catholic faith and practice. Topics of study are reviewed annually and student feedback is welcomed to create a balanced and relevant programme of study for young people living out their faith in the modern world. Such topics include beliefs about life after death, the role of religion in relationships and the value of marriage in modern society alongside a variety of other philosophical and ethical issues. Although the topics of study are firmly rooted in Catholic Church teaching, the programme embraces and welcomes input from all faith backgrounds, or none at all, which we hope will appeal to all students.
The Religious Education department also works closely with the school's Lay Chaplain in providing opportunities for students to become more involved in developing the Catholic life of the school through student leadership. Such involvement is recognised and welcomed in forming part of the Religious Studies programme, as application of our values and beliefs within our school community and beyond, is truly what makes us a Living Christian Experience.
Private Study
Private study takes place in non-timetabled lessons, and students are not allowed to leave the school site. The Library is a Sixth Form Study area for private silent study where PCs are available. The Senior Dining Room is an area for silent study and the Junior Dining Room is available for group study. Wireless internet access is available for Sixth Form use and a list of free rooms available for study is published for Sixth Form students. Students are expected to use their time effectively, continuing work started and set in classes, and to pursue the wider background reading essential for the successful completion of all courses. Being able to learn independently is key to achieving at the highest level.
Dress Code
We expect all our Sixth Form students to be smartly dressed and to show that they care about their appearance, the impression it creates and the example it sets for younger pupils. A smart professional appearance encourages an appropriate attitude to the day's work and is excellent preparation for the mature world of professional work after the Sixth Form.
Professional business dress means clothes should be appropriate for a place of work (i.e. not casual) and reflect dignity and respect. All members of staff are expected to play a role in checking adherence to the Dress Code.
Please be aware that only the following are acceptable
Female Students
Dress- tailored/fitted, correct length (see skirt guidance), no open backs, no thin straps, appropriate material (not for the beach) Prints are fine.
Skirt- no shorter than a hands width above the knee (when standing straight not bending over!) No body con unless it is knee length or below. If skirt is shorter than knee length then it needs to be tailored (pencil skirt). 'Floaty' styles are acceptable but consideration needs to be taken with regards to the weather conditions and tights being worn underneath. Prints are fine.
Trousers, tailored, not patterned but any colour. They need to be of appropriate work material (not fit for the beach), they can be no shorter than the ankle. Jeans, leggings, jeggings, treggins are not acceptable.
Tops- Not cropped, at all! If sheer then they must have a camisole underneath.
Cardigans are fine as long as they can go under the jacket and don't hang too far below the hem of the jacket.
No Jumpsuits, no shorts no strappy tops. Leather, denim or cord materials are not acceptable.
Jackets - Must be structured.
Male Students
A business suit with a long or short sleeve shirt, which must have a collar, be worn with a tie and be buttoned at the neck. V-neck sweaters, sleeveless or long sleeved, may be worn under the jacket.
All Students
Must be wearing their suit jacket at all times.
The following are examples of unacceptable items of clothing:
Denim jeans (all colours and styles); track suits, casual sports T-shirts, leisure shorts, combat trousers, sweat-shirts, baseball caps/hats.
Overly tight or revealing clothes, including mini-skirts, revealing or low cut tops, including tops with thin straps, and any clothing bearing inappropriate slogans are not appropriate.
Jumpsuits or shorts.
Trainers, plimsolls and flip-flops are not acceptable.
Facial and body piercings are discouraged and should be removed or appropriately covered.