JHNA, School Fund
Christmas Draw 2022 tickets
- raising money to support the education of JHN pupils.
Please select your required amount of tickets from the drop down box. This is a paperless draw so your ticket numbers will be emailed to you following your purchase. 1st prize - an iPad • 2nd prize - £200 cash • 3rd prize - driving lessons and lots more. The draw will be held on Monday 19th December with winners announced in the newsletter and notified by email before the end of term. Good luck!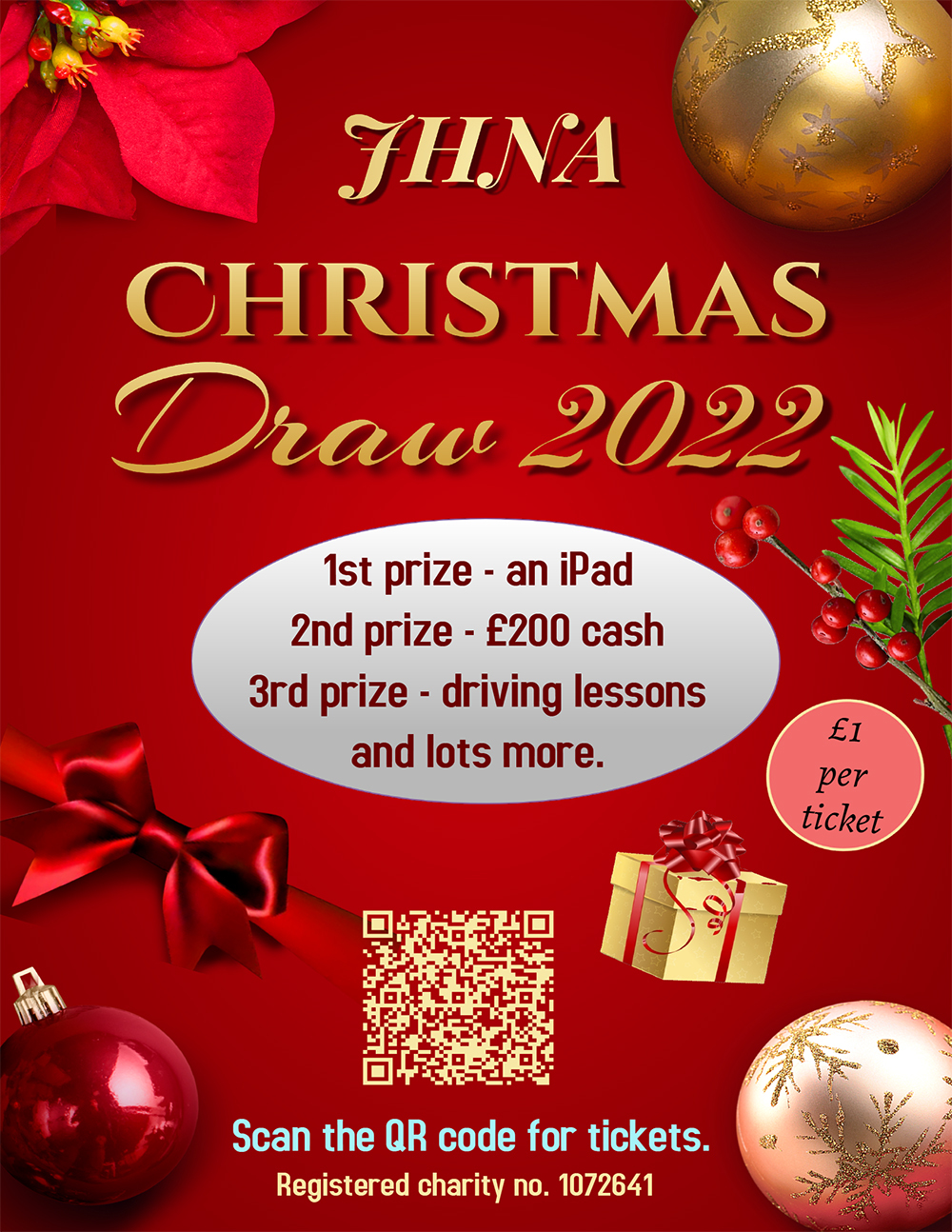 The JHN Association
When your child joins The Saint John Henry Newman Catholic School you automatically become a member of the School's Parent Association - The Saint John Henry Newman Association.
The Association plays a vital role in the life of the School, bringing staff, parents, pupils, and others associated with the school, together socially and raising funds to supplement the School's income. Over the years, the Association has purchased two mini-buses and contributed to many other items to support learning at the school.
The Committee consists of eleven parent members, two members of the School staff and the Governor's Representative. This Committee meets regularly and there is an open Annual General Meeting once a year to which parents are invited.
If you'd like to find out more about the Association and how you can help please contact the School.
School Fund
One of the key strengths of our School is the immense support we receive from our parents, who give so generously of their time,energy and commitment. We would not be able to achieve all that we do to help shape the life opportunities of our pupils and students without their unwavering support.
The School Fund is used to enrich the learning resources and environment of our pupils and students through voluntary donations. We have grown in number as a community, and although we work extremely hard to provide excellent value for money from central funding, there are many areas of school life which have benfited from the additional support provided by our parents.
Should you wish to contribute to School Fund, please click here to download a Standing Order form. If you wish to Gift Aid your donation, please click to open the form or contact our Finance Office on 01438 314643.
Easy Fundraising
The Saint John Henry Newman Catholic School has registered with easyfundraising.org.uk. Easyfundraising.org.uk is a great way to raise funds for our school whilst shopping online at no extra cost to yourself. There are over 3,000 retailers who will donate a percentage of the amount you spend to The John Henry Newman Catholic School to say thank you for shopping with them.
Registering is free and easy:
Get shopping - your donations will be collected by easyfundraising.org.uk and automatically sent to The John Henry Newman Catholic School. It couldn't be easier!
Your support in helping to raise much needed funds for our school will undoubtedly have a positive impact on our community, both now and in the future.
If you have any questions regarding easyfundraising.org.uk then please contact our Finance Department who will be more than happy to assist.
The Pavilion
Many thanks to everyone who supported us by buying badges and bricks to help finance the building of The Pavilion.
A list of the buy a brick donors can be viewed here.