Joining JHN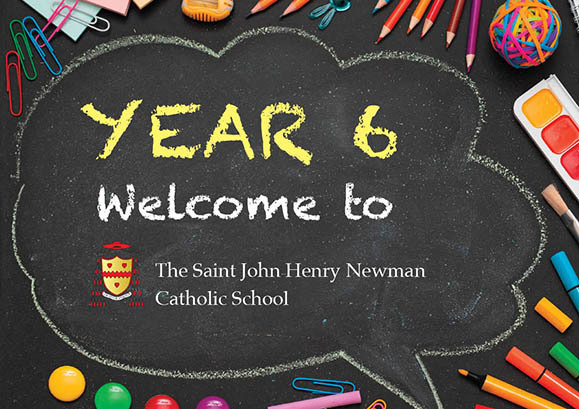 Transition for New Intake
& the Class of 2022
Below is the timeline of events and activities that will lead up to you joining The Saint John Henry Newman School in September of 2022. We are already in the process of contacting your Primary School teachers in order to find out all about you and to make your transition to your new school as happy and successful as possible. We will be in touch again before each major milestone so you do not have to do anything just yet but we hope you have already received a postcard from us welcoming you into the school.
A Message from the Chair of Governors
On behalf of my fellow Governors I offer your child and your family a very warm welcome to the Saint John Henry Newman community. We believe that the partnership we look forward to developing with your family will be rewarding as together we prepare your child for adult life.
Mr K Halpenny
Chair of Governors
Mr.Hewitson
Head of Lower School
My name is Mr Hewitson and I am really looking forward to you joining us at the Saint John Henry Newman School next year. I look after all of the children from Year 7 through to Year 9 and help to make sure that they are happy, safe and successful in school. When you join the school, I will be looking after you too. I am a Religious Education teacher and I have been working here for 15 years and so there are not many school-based problems that we, between us, cannot solve together. I look forward to meeting you all soon and learning all about you.
Miss Hunter
Year 8 Learning Coordinator
Hello, my name is Miss Hunter and I will be the Head of Year 7. I am currently the Head of Year 8 and teach Psychology to Year 12's and 13's;
if you have any older siblings, they may already know me. I am very excited to meet each of you and help support you on your journey into The Saint John Henry Newman school. My goal is to help each of you in becoming confident individuals and in successfully joining our community. We have many aspects to our community beyond the lessons - amazing sporting teams, drama club, music lessons and many more opportunities. I look forward to meeting you all in the upcoming months.
Miss Downing
SEND Coordinator

I would like to introduce myself, I am Miss Downing and my job is the school SENDCo. My job means I am in charge of those students who may need support to access their learning due to a very wide variety of reasons. This means that they are able to thrive in our school community like everybody else. I work closely with all the staff in the school and with the families and student to ensure this is happening. I have been working at SJHN for 8 years and I love it.

Welcome to our school; I look forward to meeting you and working with you.

Mrs Shephard
Transition Coordinator
I am delighted and very excited that you have chosen the Saint John Henry Newman School for your child. I also appreciate the enormous responsibility you will entrust to us, and I would like to reassure you that we will work together to ensure that the transition to secondary school is enjoyable and as straightforward as possible. I am really looking forward to meeting you and getting to know you all.