Joining JHN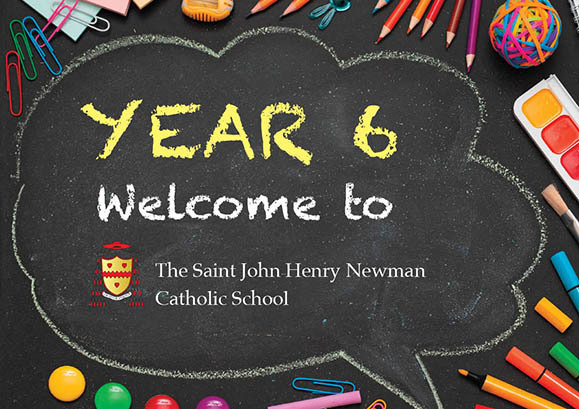 Transition for New Intake
& the Class of 2021
The Journey Begins!
We would like to welcome you to the Saint John Henry Newman Catholic School and what will be the start of a wonderful period in your lives. Secondary school is incredibly exciting, challenging and rewarding. It is bound to be a time of slight anxiety but please do not worry, you are joining a school community that will encourage and enable your child to shine!
We work hard to ensure that every student who joins our community feels welcome and safe. The strong relationships, which are the hallmark of life within our school, will help to provide the children with an environment in which they will be able to choose to help themselves and their peers to become the very best they can be. Support from friends, older student mentors and a wonderful teaching staff will give every child the opportunity and confidence to flourish.
All of our pupils are known and valued as individuals, and are encouraged to show consideration for other members of the community and their surroundings. We promote self-discipline, confidence and maturity, and believe in the ability of all in our school community to change the world.
We try to ensure that every day includes laughter, fun, engagement, personal growth and a sense of fulfilment. Under the leadership of our Learning Co-ordinators and Form Tutors, pupils are supported in every aspect of their learning and development.
A Message from the Chair of Governors
On behalf of my fellow Governors I offer your child and your family a very warm welcome to the Saint John Henry Newman community. We believe that the partnership we look forward to developing with your family will be rewarding as together we prepare your child for adult life.
Mr K Halpenny
Chair of Governors
The Year 7 Transition Process
A Message from Mr Hewitson & Mrs Shephard
Welcome to the families of Year 6 2021!
The usual transition arrangements will not be possible during the first part of the Summer Term of 2021. However, we have learned a great deal during recent periods of remote learning and are confident that we can work with you to build strong relationships with you and a firm foundation for a very successful transition and induction into our school. We are also hopeful that we might be able to incorporate visits to the school, the Transition Day and a face-to-face New Intake Evening in the second part of the Summer Term, although this will be determined by the national guidance at that time.
Hopefully by now, you have received your offer of a place at the Saint John Henry Newman School and have confirmed that you are joining us for the next step in your child's journey. Under normal circumstances, our next step would be to arrange New Intake Interviews with you and to visit your child's Primary School in order to learn all about the children that are joining us and how to best support them whilst they do so. These important stages of the transition process will still take place, but will be done virtually and we will do everything we can to ensure that we know as much about your child as possible before they join us in September.
Preparing for the transition and settling in at secondary school can be a challenging time for children and parents. Things can seem much more distant and it can be difficult to know where to go for information. You will find much of what you need to know on our website and we encourage you to begin to explore some of the content if you wish. If you are at all unsure about anything at all, please do phone the school and ask.
In order to keep you regularly updated and more specifically informed about the transition process this year, you will begin to receive some information from us via email in the near future. The first step in this part of the process will be for us to make sure that we have an appropriate and working email address for you, so please do look out for this. We also intend to publish some Transition Newsletters and share some video content via this website. These will begin to appear on this page as we progress through the Summer Term.
We are really looking forward to meeting you, learning about your children from their Year 6 teachers and forming a strong relationship with you and your families. Ultimately, this will be the foundation upon which your son or daughter begins to build their own future over the next seven years. We sincerely hope that you are as excited as we are as the journey begins.
Year 6 WELCOME Newlsetter 2021