The Library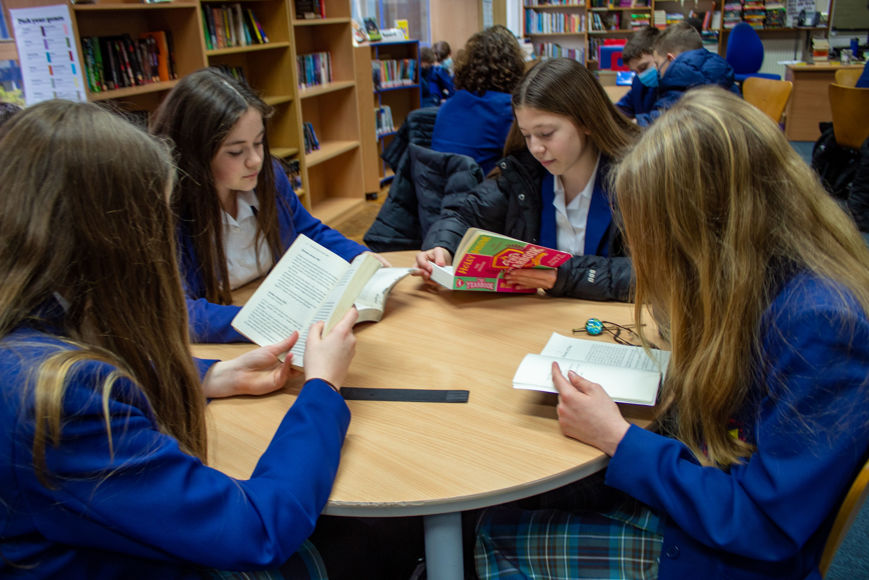 SJHN Library is open from 8am to 4pm. (3.15pm on Fridays) and also at breaks and lunchtimes. There are computers and a dedicated printer for student use, and carefully selected collections of fiction and information for our young people. Years 7, 8 and 9 have fortnightly library lessons as part of their English timetable. Library lessons encourage students to develop strong skills in reading and to enjoy engaging creatively with books and information.
The Library promotes reading for pleasure and for independent learning. We know that when students develop a habit of reading for pleasure this is a key indicator of both their future academic success and their wellbeing. The Librarian partners with teachers to help students explore their interests and become critical users and makers of information.
Students can join in with different reading groups and clubs that meet each week at lunchtime or after school. We shadow the Carnegie/Greenaway medal awards and the North Herts Schools Book Award. Our student librarians help to run the library at break and lunchtimes. The Library hosts an annual book fair to enable students to buy their own books at discounted rates.
If you would like to support our growing Library please see our birthday book request list here.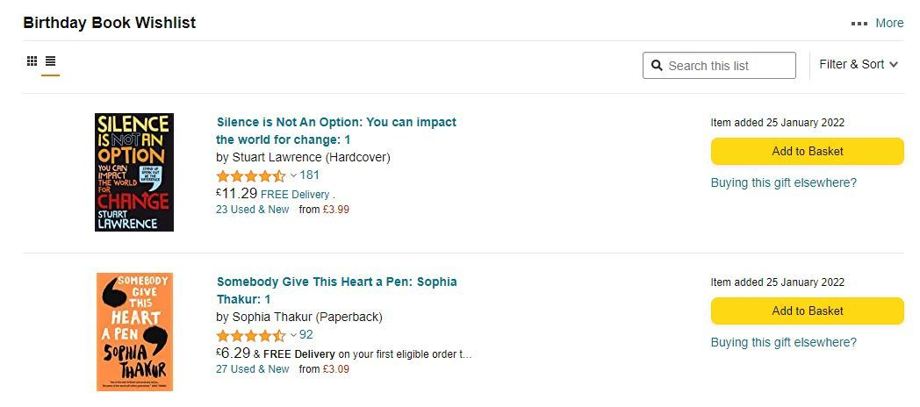 To search the JHNS library, view your books on loan, renew your books, view suggested reading lists see what's on and more, visit the library app by clicking here.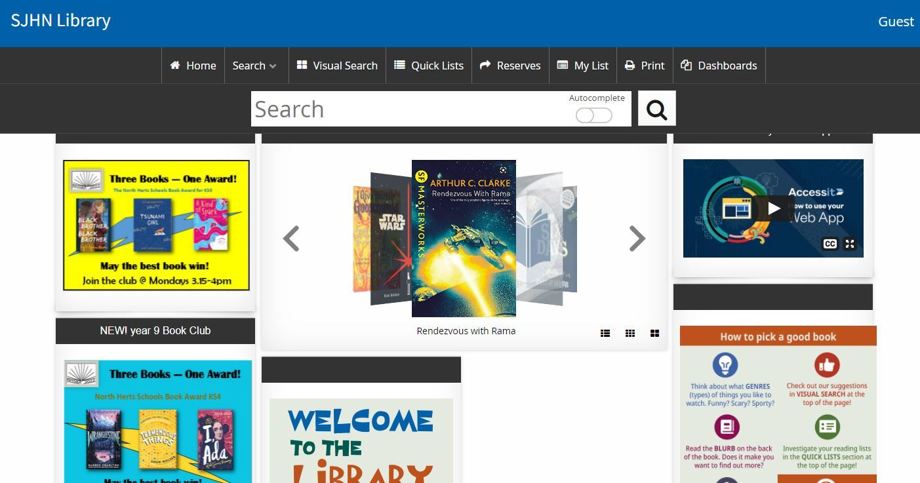 Year 6 Summer Read
Welcome to the audio recording of 'Grandad Frank's Great Big Bucket List'! Be sure to listen along to our staff and students who have spent time reading different chapters aloud for you to enjoy this summer. We look forward to catching up with you all about this book at the Summer School and in September!