Young Carers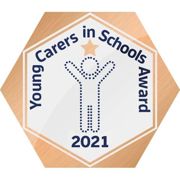 The Saint John Henry Newman School is committed to develop provisions for young carers and their families.
We are aware of the impact that being a young carer can have on our pupils/students and as such, the whole school is committed to meeting their needs, so that they can enjoy school and achieve their potential.
Pupils and students have direct access to support from our designated Young Carers' School lead, Mrs J Flint, who is responsible for identifying and supporting our young carers and their families. Pupils and families will be made aware of this support via newsletters, assemblies, PSHCE and year group communications. We actively seek feedback and ideas from young carers and their families to shape and improve support.
As a school, we strive to offer fun activities throughout the year for our Young Carers whereby they can feel supported by staff members and each other, culminating in the annual end of year rounder's match against the Head Boy and Girl team and staff.
The Saint John Henry Newman School has an effective referral system in place both in school and with relevant external agencies. The school will only share information with professionals and agencies on a need to know basis, in order to support pupils and their families.
OUR SCHOOL MISSION STATEMENT IS TO BE A LIVING, CHRISTIAN EXPERIENCE
To continue with this theme our young carers have adopted St. Veronica as their patron.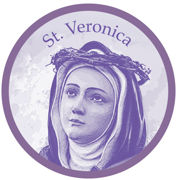 Saint Veronica is not mentioned in the Bible, but is known to us by Catholic tradition and in the Sixth Station of the Cross-, "Veronica Wipes the Face of Jesus."
Legend states that as Christ was walking to Calvary, his face dripping with sweat and blood, Saint Veronica, a bystander, was so moved with compassion. She approached Jesus and offered Him a cloth, likely her veil, which He accepted and used to wipe His face.
The image of his face was subsequently, imprinted on the cloth. The cloth is believed to exist today in the Vatican and is considered one of the most treasured relics of the Church.
As for Saint Veronica, she is honoured with a feast on July 12.
Leadership of Young Carers at the Saint John Henry Newman School
Mrs W Howard-Deputy Head I/C pastoral and life skills howardw@jhn.herts.sch.uk
Mrs J Flint Young Carers Coordinator flintj@jhn.herts.sch.uk
Local support
Young carers in Herts