Life at JHN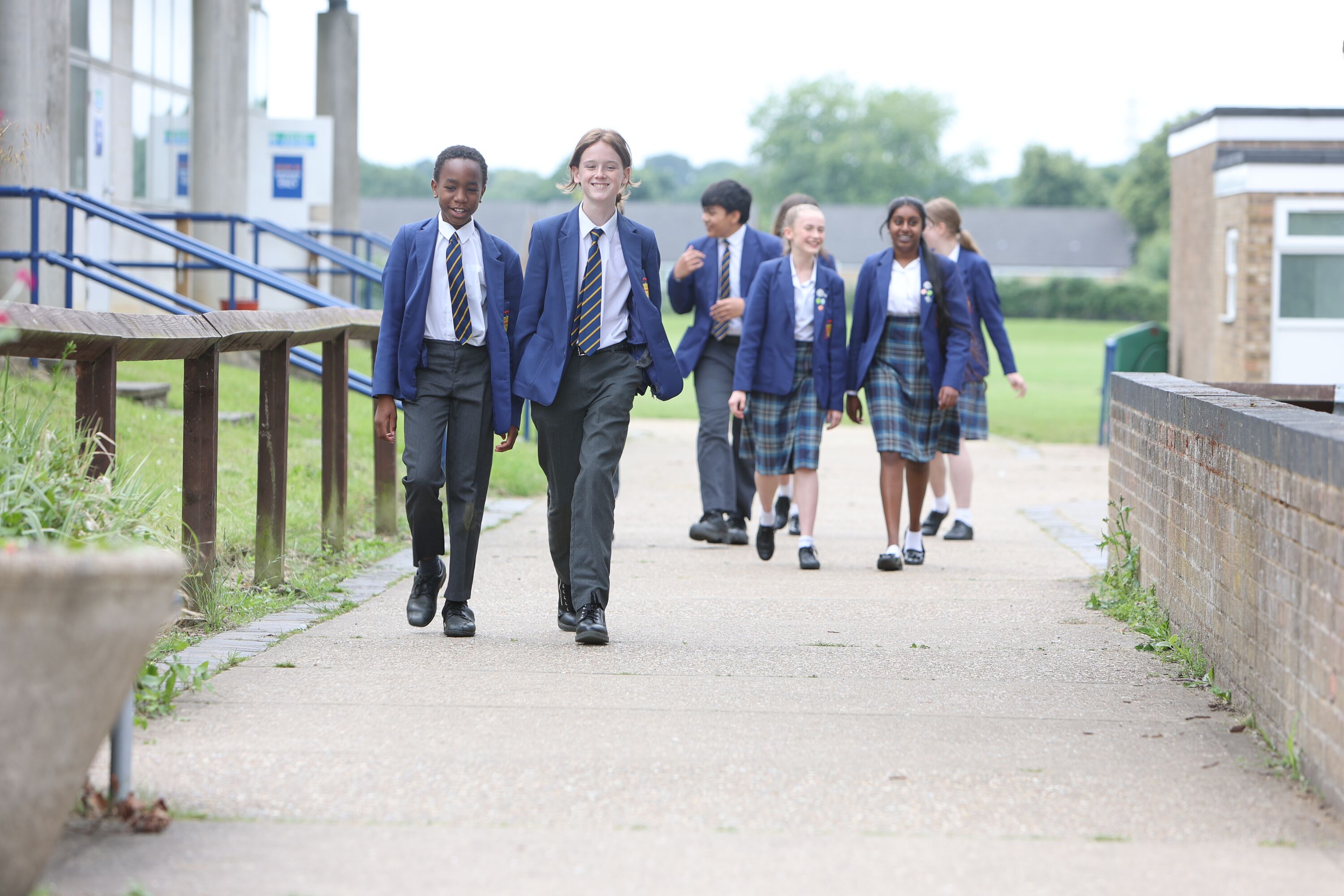 The Saint John Henry Newman Catholic School is a popular 11-18 mixed Catholic comprehensive school in Stevenage, and is a member of the Diocese of Westminster Academy Trust. The school serves the Catholic community across north Hertfordshire and as far south as Hatfield, with pupils from more than 25 different parishes. It has an excellent reputation; it is heavily oversubscribed and there are continuing interest lists for all year groups. It has a wide catchment area, including all Stevenage wards. The roll is currently 1542 of which we have 336 in the Sixth Form. Since its foundation in 1987, the school has developed a reputation for excellent educational standards combined with unique opportunities to prepare students for a rapidly changing world.
We have continued to invest in our infrastructure to ensure an environment fit for learning, and much of our resources over recent years have been invested in upgrading and maintaining the fabric of our buildings. Our most recent redevelopment includes the completion of a £3 million new block, purpose built to support the creative arts and providing state of the art performance spaces, music teaching, rehearsal and recording facilities and additional teaching space. We benefit from excellent sporting facilities, including a hockey/football astroturf, tennis courts, sports hall and 2 full size pitches. We have a firm direction for our ongoing development programme, with plans for further expansion of our teaching spaces and Sixth Form facilities.
The Saint John Henry Newman Catholic School is a unique community. We are proud of our pupils and students and work with them in a meaningful way in order to make their educational experience the best it can be. It is a collaborative partnership - our pupils and students have taken part in our training days and shared their views on aspects of our teaching. We strive together to make a happy community, with pupils and students who enjoy their education and the staff who guide them.
---
Pupil and Student views
What makes our teachers effective?
"If we are stuck, our teachers guide us"
Anna, Year 8
"It's easy to connect with teachers here, I feel confident enough to raise my hand and join in. I like the feedback we get - my teacher tells me what I've done well and what I need to do to make my work better"
Paul, Year 8
"I like getting notes to improve my work. My teachers are specific - when I make a mistake I know where I can improve"
George, Year 9
"I like peer-marking - we can learn from each other's mistakes. We do lots of different activities"
Georgia, Year 9
"Our teachers vary their styles - sometimes it's powerpoint or interactive work, sometimes it's from textbooks or sometimes much more creative like using games. It's good to have that variety"
Thomas, Sixth Form