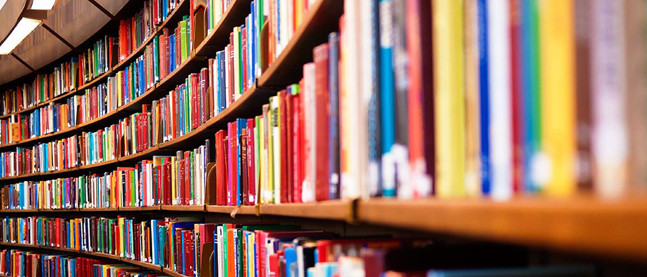 Curriculum Statement: English
English and communication are the basis of everything - it is the gateway subject to understanding and accessing many other subjects. Pupils enter the school with a curiosity to know and understand the world around them, and we harness that by placing pupils at the centre of their learning. By GCSE, our pupils appreciate that every text ever written has authorial intent, and each is shaped by the significance of the writer's context, and they are resilient in exploring implication when faced with both fiction and non-fiction material. Our curriculum is designed to give every pupil the opportunity to find their own voices and become effective communicators in the wider world. English encourages students to develop a curiosity for learning to shape their individual, Christian identity. It forms the foundations for all learners to make connections and form relationships with others, with the texts they encounter and the world in which they live.
Curriculum aims:
Through the study of powerful knowledge, we strive to nurture enquiring minds through which to form and sustain personal opinions, and a confidence to ask questions. By studying other cultures and experiences, we hope students will be empathetic towards others' views. Through an exploration of rich texts and stories spanning history, pupils will work to make sense of the world and so, in turn, become fluent communicators and discerning readers. Our ambitious and rigorous curriculum also has a strong focus on 'the modern,' so that students are well-informed and responsive to the current climate. The study of the best of 'modern' literature and language equals the challenge of the National Curriculum and enables students to carve their own identity by transporting them into other worlds. It also fosters a love of literature and will shape creative thinkers for the future.
Curriculum features:
Our curriculum, from KS3 to 5, is structured around four core themes - society and the individual; crossing boundaries; identity; freedom. These provide an anchor for pupils as they discover threshold concepts through our carefully sequenced programme of study, designed to challenge, question and build upon their prior knowledge. In doing so, they develop skills in critiquing and evaluating as they polish informed personal responses to the texts they encounter. Through quality formative and summative, pupils can build on prior knowledge and skills in order to make excellent progress. Our bespoke learning programmes also incorporate retrieval practice, and the interleaving of prior learning so pupils can really understand the journey of the curriculum and retain the powerful knowledge that will enable them to succeed.
Through the excellent working relationships, and enthusiastic pace found in our lessons, pupils are encouraged to voice their opinion and challenge the knowledge in order to develop their confidence in verbal communication which, in turn, supports the quality of written responses.
As a department, we believe it is essential that our curriculum: inspires a creative approach to language and literature; offers a rich and varied experience of texts from across the literary canon and beyond; teaches pupils moral values to enable them to fulfil their Catholic mission; enables pupils to understand the links in their learning to previous and future units through the 'big ideas' as they progress in their study of English; equips pupils with the skills required to have effective voices, and be able to listen attentively to the voices of others; facilitates pupils in finding their own voice, be that written or verbal; provides all students with the cultural capital necessary for them to succeed in life beyond school.
Co-curricular experiences:
To enrich our pupils and students, and develop the cultural capital that is crucial to the study of English, we offer a number of extra-curricular opportunities throughout the academic year. These include: entry into debating competitions to enable mastery of oracy; theatre group visits to school so all pupils can experience texts in performance; 'the scene of the crime' day in year 8 where we bring problem-solving to life for pupils; theatre trips at A-level using nearby Cambridge and London; National Theatre screenings; trips to The Globe theatre and the 'Harry Potter' studios; all students in key stage three having regular library lessons; creative writing competitions giving 'real world' application for crafting language for a particular purpose; performance competitions to promote oracy within school ; DEAR time in pastoral sessions to support that love of literature; World Book Night celebrations to harness the wider school community.
We also promote strong links with all subjects through our teaching of literacy and reading skills. Specifically, we enable cross-curricular links with: History and the contextual elements of the different texts studied; Drama, through the performance texts and the way in which pupils express their ideas verbally; Art, involving the creativity required to engage with original writing tasks; Religious Studies, in the moral debates that we promote through discussion of society and the individual in the texts studied.
What follows is a current summary of the intended subject curriculum content in each year of the key stage. It highlights the key knowledge and skills intended for learning, and some of the ways progress in the curriculum is to be assessed. It clarifies the key questions students should be addressing and gives links to help students and families to develop this learning further.
KS3
The KS3 English curriculum has been designed with the aim of students enjoying the subject! Whilst fostering this truly important aspect of learning, the curriculum is carefully shaped to develop students into confident, empathetic communicators. The curriculum is broad, rich and challenging for all; it covers a wide range of texts drawn from the literary canon and different literary periods, including topical, modern texts. Through creation of a 'reading culture,' students are encouraged to read for pleasure and to use the texts they encounter to help them understand, connect with, and write about, the human experience.
Students in Year 7 are taught in form groups throughout the year. In Years 8 and 9, students are taught in mixed ability classes which are formed based on a range of data and information. We ensure that all students are placed with the most appropriate teacher so that they can be both supported and challenged as necessary. Additional support is provided within the department for those students whose language skills are significantly behind their chronological age. Lessons and materials are adapted to meet the needs of all learners.
Through revisiting key themes, all students will develop knowledge and skills relating to the core strands of Vocabulary, Structure, Context and Reading for Meaning, enabling them to become citizens of the world who are empowered to read, write and speak proficiently.
KS4
Our KS4 curriculum has been designed with the aim to strengthen students' success as effective speakers, readers and writers, whilst also rigorously preparing students for the English Literature (8702, AQA) and English Language GCSEs (8700, AQA). We have designed our units to incorporate a wide range of rich and challenging texts to deepen students' understanding of the set GCSE texts and topical issues within our society today. Aside from preparing students for the English Language GCSE, through studying a wide range of non-fiction and fiction texts, we broaden our students' understanding of how writers use language, structure and form to convey important messages about the world and human experience, essential knowledge which helps students develop critical perspectives at GCSE and A-Level.
Our approach to GCSE teaching allows teachers to tailor the course to suit the individual needs of each class, with students broadly organised into ability groups. To support and challenge our students, we offer a variety of intervention strategies to ensure every student achieves, or suprasses, their potential. To bolster English Language skills, a number of our students complete the Functional Skills in English qualification (8720, AQA).
VIEW COURSE LINK ENGLISH LANGUAGE
KS5
We offer two English A-Levels: 'English Language & Literature' and 'English Literature.' Both are popular courses, attracting significant numbers of students each year, many of whom go on to study the subject, or a related subject, at University.
English Language and Literature
The A-Level English Language and Literature curriculum follows the Edexcel exam Specification 9ELO (2015 onwards). The course is interesting, rigorous and enriching. It develops and hones students' reading, writing and critical-thinking skills, enabling them to learn about the fascinating ways in which language functions, now and in the past, from highly-crafted pieces of literature down to everyday casual conversations. Students develop a new 'tool-kit' of literary and linguistic concepts to develop their ability to engage with, interpret and analyse a wide range of fiction and non-fiction texts. Students explore authorial intent and methods, making connections between themes and contexts, and developing their own discerning judgement as readers. Alongside this, students hone their writing skills, both analytically and creatively, experimenting with a range of styles and 'voices,' ultimately finding their own distinctive voice and identity as a writer.
English Language-Literature Year 12
English Language-Literature YEAR 13
VIEw COURSE LINK ENGLISH LANGUAGE and LITERATURE A LEVEL
English Literature
The A-Level English Literature curriculum follows the AQA A exam Specification 7712 (2015 onwards). The challenging and enriching nature of the course works to develop and hone students' reading, writing and critical-thinking skills, enabling them to learn about the fascinating ways in which language, structure, context and genre functions, now and in the past, to form highly-crafted pieces of literature. Students will develop the ability to engage, interpret and analyse literature in ways that will allow them to begin to ask important questions of themselves and of the world around them. Students explore authorial intent, and methods, and are encouraged to make connections between their set texts and the wide variety of reading they'll be inspired to undertake beyond the space of the classroom. At the heart of A-Level English Literature study lies the biographical, social and political context of the writers studied; much time and thought is given over to considering how significant these influences are in shaping meaning in texts. In addition, students will sharpen their analytical writing skills, experimenting with both structure and expression in order to form their own cogent, personal voice.