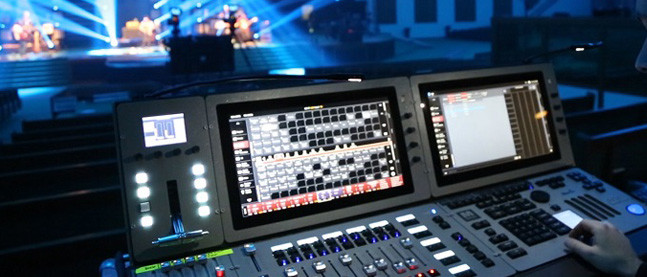 Curriculum Statement: Production Arts
'Whether it was working on theatre sets or stage lighting, I did not realise most of the skills I was exposed to were going to come in handy later on when I became a designer.' Douglas Wilson
Curriculum Aims:
The Creative Industries contribute £32 billion pounds to the UK economy each year and at The Saint John Henry Newman School, we actively encourage our students to learn the skills, aptitude and confidence to become a successful part of this industry. Whether this is through the conventional areas of the theatre or in the new areas of future and digital technologies, the curriculum aims to allow students to investigate and interpret as they advance through the course.
Curriculum Features:
The core features of the course are to give our students the practical experience of lighting, sound, digital media, set construction and stage management that they will need to thrive and start to plan out their futures. This is not solely limited to learning about the technical aspects of the area they may work in, but to also encourage them to become more sophisticated in their approach to planning and creative aspects of their progression. This is enabled via allowing them to independently work on productions and events where they are expected to apply theory to practical experiences. The student learns through their own experience and is encouraged to leap into the unknown and reflect on their experiences to enable them to become more diverse, flexible, and forward thinking, whilst also building their skill set for their units.
Co-curricular Experiences:
The Production Arts department is in a unique position in the school as they are able to work with a variety of different year groups and teams within the school. This provides an experience where they can build on skills they are learning, as well as employability skills they may need with working with a wide variety of the school in its everyday life. They are encouraged to gain valuable work experience in the industry and start to build links that will help them in the future, and to also attend events online and provided e.g. ABTT Theatre show and PLASA to understand areas they may be working with in their careers.
As we begin a new qualification, we are intending to move the student experience into a digital context that will allow the school as a whole to be more independent with its output to external audiences and future cohorts into the school.
What follows is a current summary of the intended subject curriculum content in each year of the key stage. It highlights the key knowledge and skills intended for learning, and some of the ways progress in the curriculum is to be assessed. It clarifies the key questions students should be addressing and gives links to help students and families to develop this learning further.
KS5
Students can follow the Pearson Btec National Level 3 Foundation or Extended Diploma in Production Arts and focus on developing the technical skills required in set design, lighting, sound and multimedia.