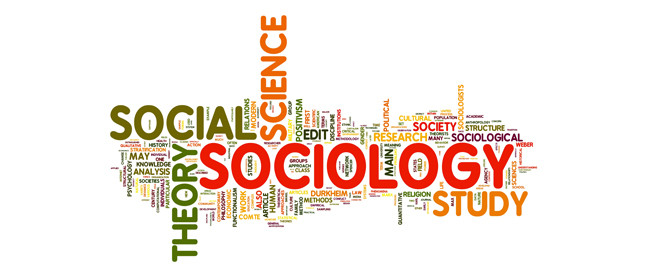 Curriculum Statement: Sociology
Through Social Sciences (Economics Sociology and Psychology) young people develop their understanding of the world in which they live by learning about other people and their values in different times, places and circumstances, they also develop their understanding of their environment and how it has been shaped.
Studying Sociology allows students to begin to look at society and what is going on around them in a new way. They will begin to see beneath the surface and many of their own views and assumptions may be challenged by what they discover. Sociology raises many questions often involving various forms of inequality which exists between groups. For example why do some groups of children do better in education than others? Who is more likely to go to prison and why? This key theme of power and inequality is one that is central to all of the units studied in Sociology A level as well as culture, identity and the impact of globalisation. These themes are to be interpreted broadly as threads running through many areas of social life and are not regarded as discrete topics. Integral elements such as sociological theory and methods underpin all that we study. In particular, the aim of the Sociology curriculum at the John Henry Newman Catholic School is to:
support the development of strong British values and Catholic Social Teaching by encouraging students to think about the moral, social and ethical implications of Sociology;
support students in developing a greater understanding of social, political, legal and educational changes in society and their implications;
students will develop greater empathy, tolerance and understanding of class, gender and ethnic diversity and differences in society and of the role and purpose of key institutions;
promote a love of learning in general and of the study of Sociology in particular, students will be inspired and engaged;
support students to understand sociological concepts, theories and methods and to be aware of how they underpin sociological viewpoints and research;
support students in the development of their skills of analysis and evaluation so they can apply these skills in discussing real world issues;
ensure students achieve mastery of the skills required to advance to the next stage of their education;
prepare students for the world of work by highlighting career opportunities within Sociology as well as ensuring they develop key literacy and oracy skills;
enables students to further their Catholic faith in an atmosphere of trust, tolerance and a sense of community which is fostered through strong relationships in the classroom.
Curriculum Features:
To achieve these aims a strong learning programme has been developed where expectations are clear and aspirations are high. There is real pace in the lessons and students are encouraged to take an active role in their learning. Students are supported to acquire a sense of resilience when faced with problem solving. They are encouraged to read widely and show an awareness of contemporary issues and demonstrate the ability to express conflicting viewpoints in a safe environment; to show respect for others allowing self esteem to grow. Questioning and debate are fundamental in Sociology. Students regularly lead lessons and chose areas of interest on contemporary issues to present to their classmates. The curriculum is arranged to facilitate progression in the subject as well as ensuring regular synoptic links between different features are made.
Co-Curricular Experiences:
As part of the successful Social Sciences faculty Sociology compliments and enhances the work covered in Psychology and Economics as well as in History and Politics. An understanding of Marxism enhances the students' ability to understand economic systems such as capitalism as well as the causes of The 1917 Russian Revolution. The work on gender identity has strong links to topics in Psychology and there is enormous cross over in terms of methodological research. Students are encouraged to take the study of Sociology outside the classroom. Indeed many students have visited court rooms as well as seeking voluntary work in charitable organisations such as the Sutton Trust. Their interests are also pursued through EPQs or essay writing competitions. Many students go on to study Sociology at university often in combination with Psychology and Criminology.
KS5
AS Level Sociology follows the AQA Syllabus (7191).
A Level Sociology follows the AQA Syllabus (7192).